So this entry is going to be a little different than my usual posts. I wanted to try something a little different in how I present things as well. Instead of a few select photos and a lot of text, I am going to have my favorite photos from the night in a gallery slide show below.

I was invited by Brandie and Nic of Straight Edge Tattoo to document a corset piercing being performed by Nic for his portfolio. I didn't want to treat this as a typical portrait session (because it wasn't), so instead I chose to make myself a fly on the wall and try to capture the beauty, emotions, and even the pain of this pursuit of beauty.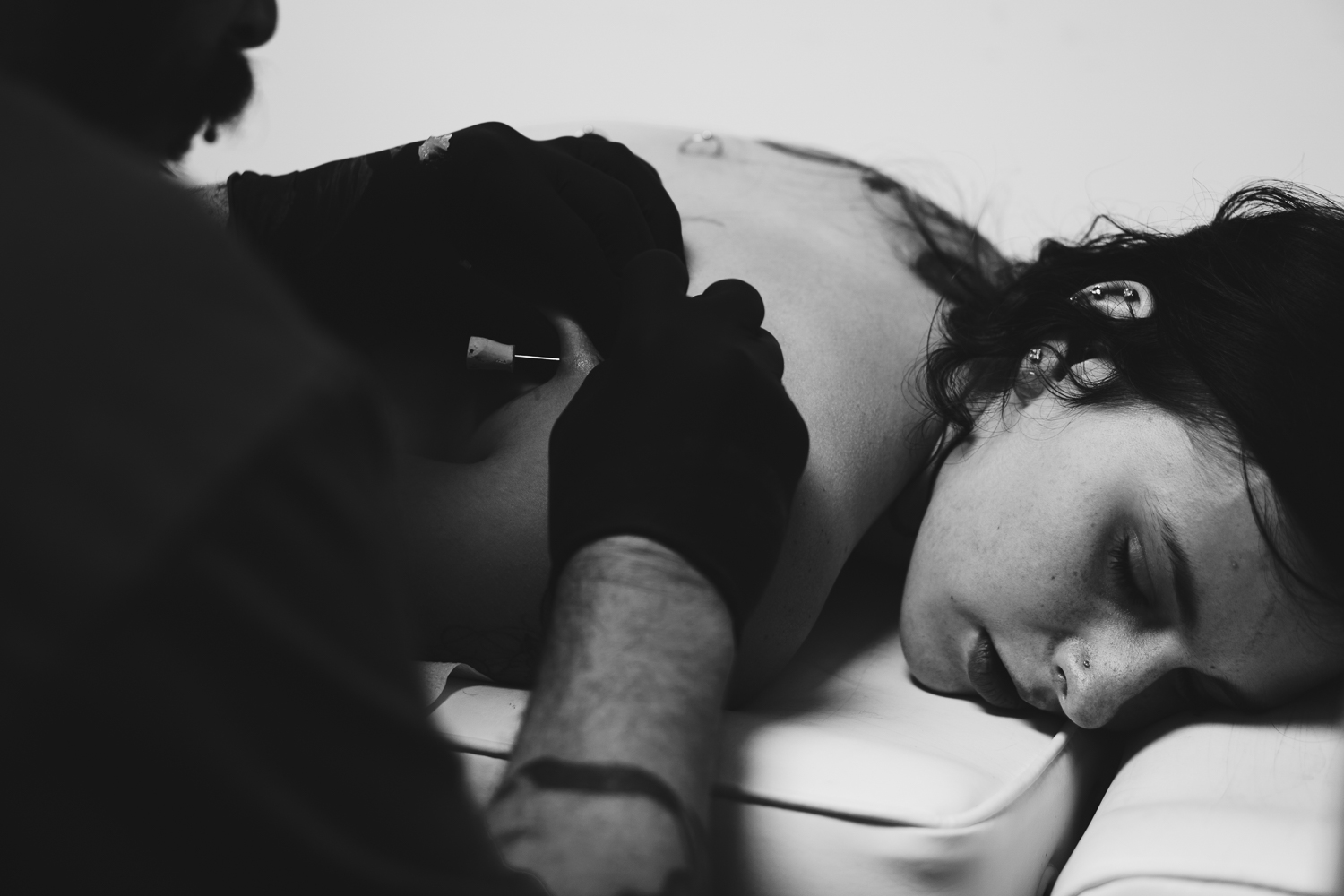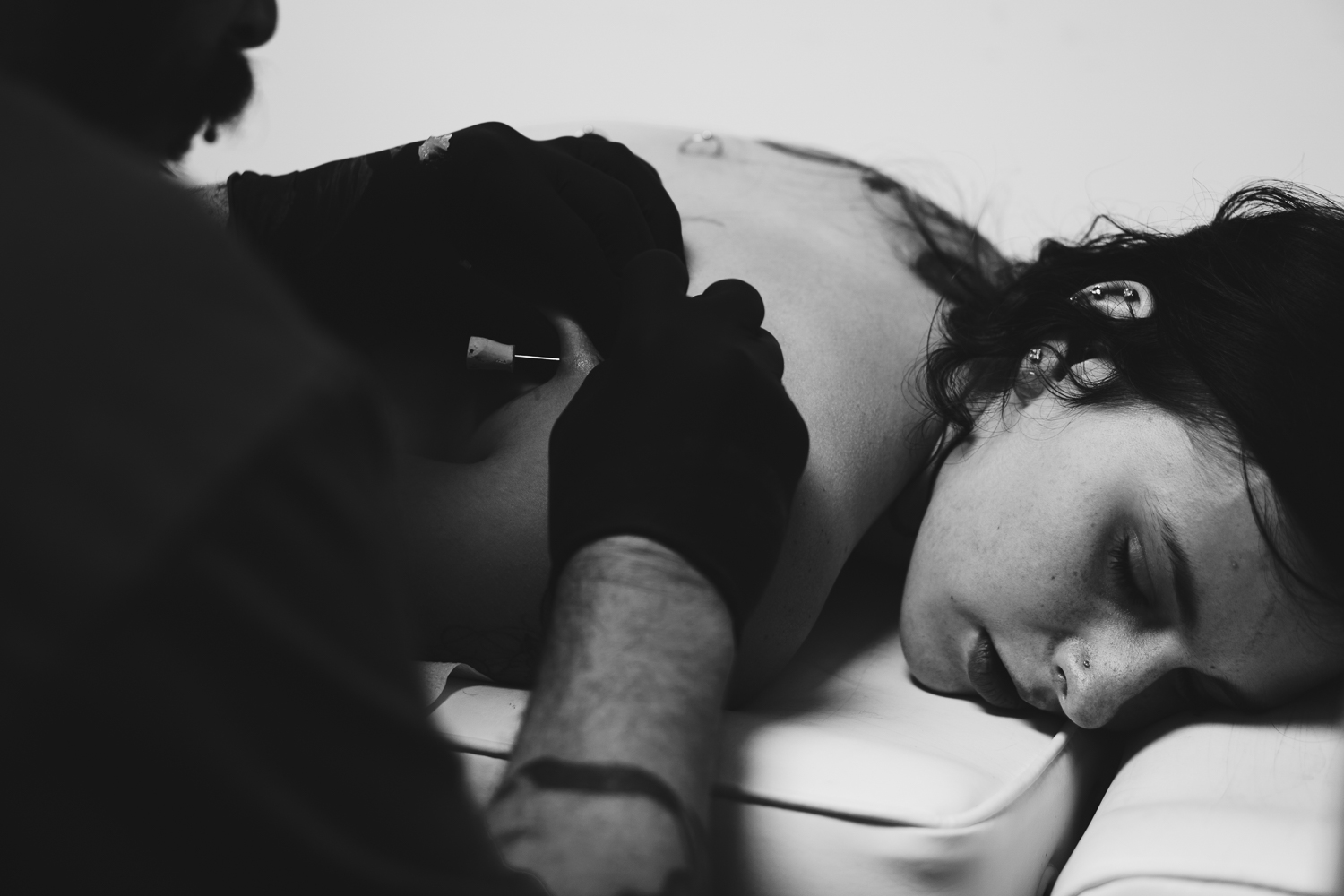 For those who may not be familiar with the process a few considerations:
Yes, these are real piercings. They were performed in sequence throughout the course of the evening. After our final laced photos were taken, they were removed. These piercings are not made to be permanent, only temporary.
This type of activity should only be performed by a professional in a clean and sterilized environment using only new and sterilized equipment. Proper safety precautions should be taken at all times.
For more information, or to have a piercing like this performed yourself please contact your local tattoo/piercing shop for more information. (If you happen to be in the Atlanta area, make sure to drop by and see everyone at Straight Edge Tattoo)